Once again, I have a little finish. I have had a very busy week at work. My shortest day was 12 hours. Today I was off and wanted to sew but those dust bunnies HAD to be tamed. They had formed a union and were demanding benefits!
I went over to my MIL's three different times. I weeded one of her flower beds and patiently waded through all the others looking for stuff she knew was there. She is doing pretty well with her at home dialysis but not where she wants to be. As much as I wanted to sew I just couldn't tell her I didn't have time today. So......
This is it.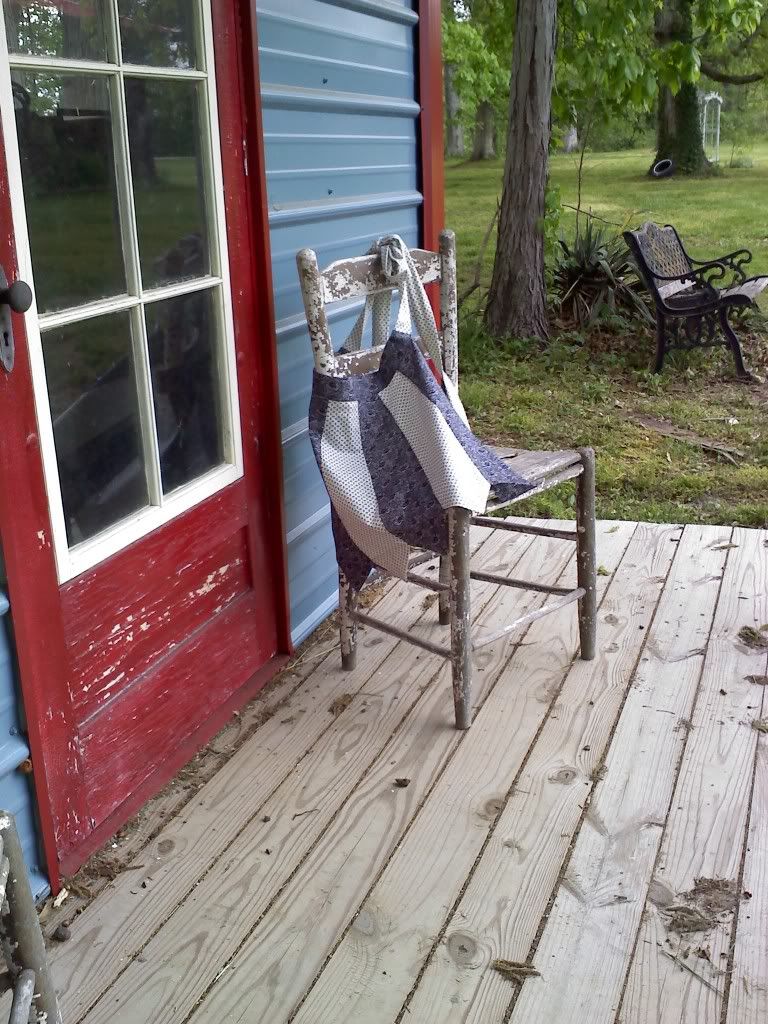 I made an apron this morning before I started cleaning.
Here is a less artsy, clearer picture of it.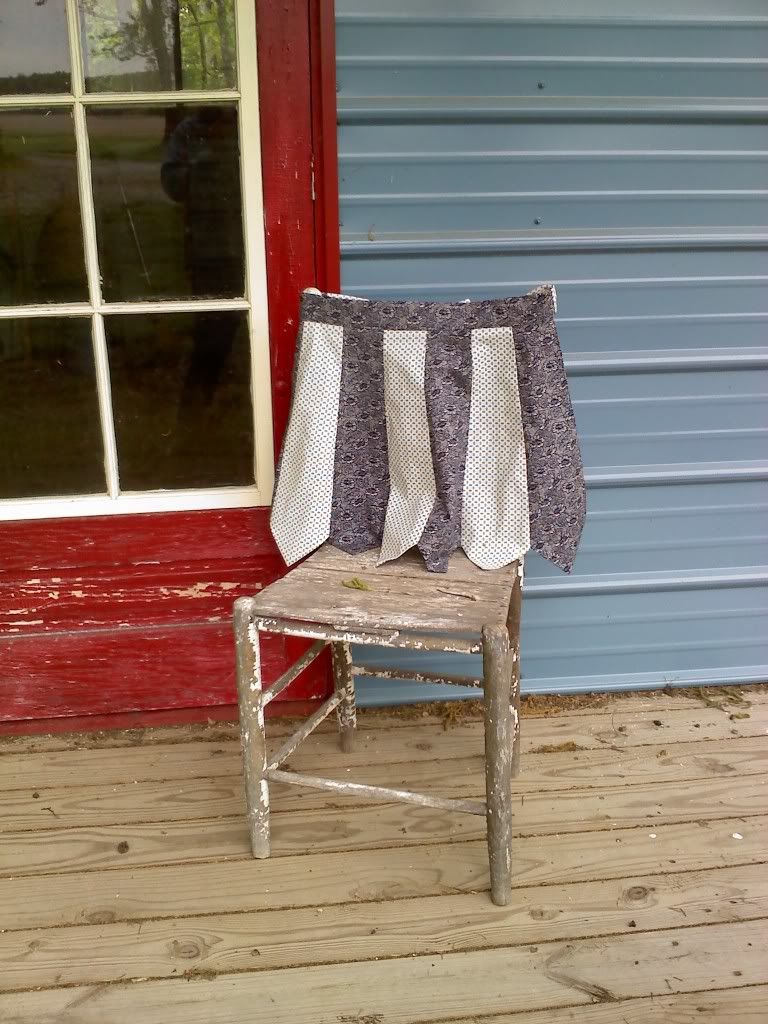 I was trying to make it look better since it is such a paltry finish. It is a free Darlene Zimmerman pattern provided by my BOM group. We are all supposed to make aprons this month. I modified this one. It called for 5 panels and I did 7. I did a rolled hem all the way around each panel because I don't like raw edges. I added to the length of the ties because I like to tie aprons in the front. I also made the waist band wider and added innerfacing to stiffen it.
I have plans for three others that won't upload right now for some reason. So I guess I will end today's post with a list of where I am linking up. Be sure to check out some of the other posts.
Crazy Mom Quilts
Amy Lou Who Sews
Confessions of a Fabric Addict
Find a Friend Friday