This is going to be quick while I am on my lunch. I want to link up with Amanda Jean over at
Crazy Mom Quilts
for her Friday Finish. Thanks, Amanda Jean, for helping me stay on track.
Back in November I did a Jelly Roll 1600 quilt while I was on nights one week. I posted about it
here
. I had great intentions to finish it pretty quickly but it kept getting shoved aside. This week was it. Last week I took a pieced of 30's repro fabric my aunt had bought me and scraps of all the "orphan fat quarters" she had bought me and pieced the back. That is a first for me. My fellow bloggers inspired me. I like how it turned out and I didn't spend a dime on it!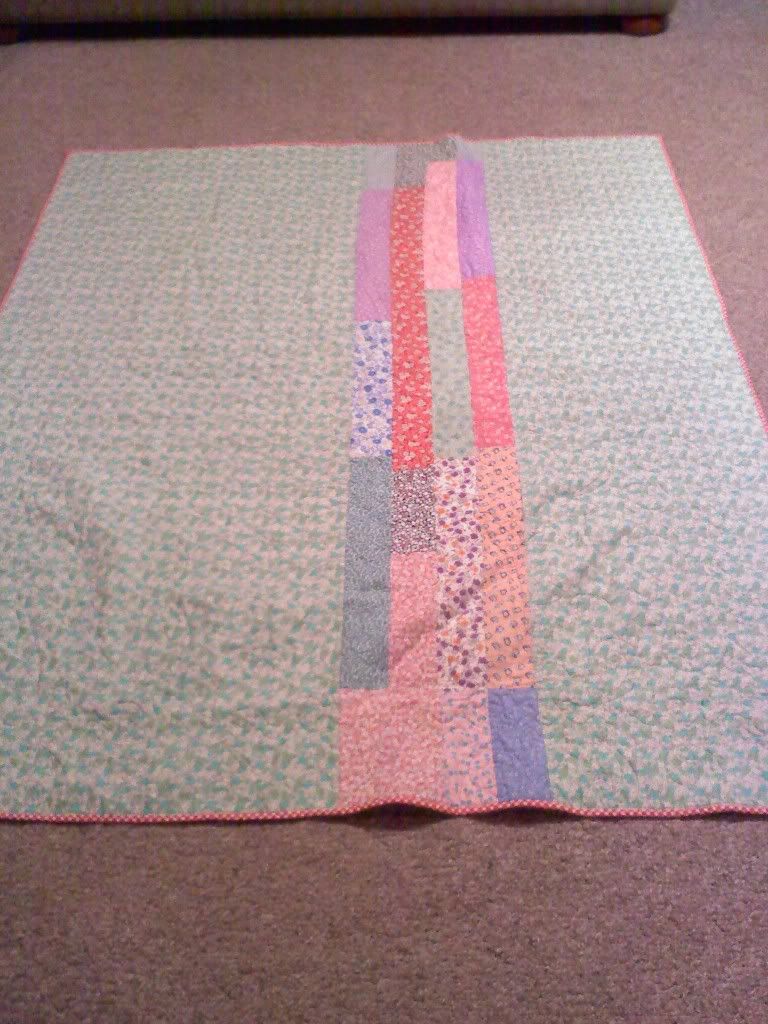 I did add the flowers I posted about originally but I also added some jumbo ric rac. I adore this quilt and I am calling it
Think Spring.
My husband kept asking what I would do with it and I am keeping it!
It is 60" x 74" and just the right size for me to snuggle in at night while he watches TV.
I used one of the new design boards I got for Christmas for quilting. I did not quilt over the flowers because I wanted them to stand out. I didn't get a very good picture of the quilting but here you can sort of see it.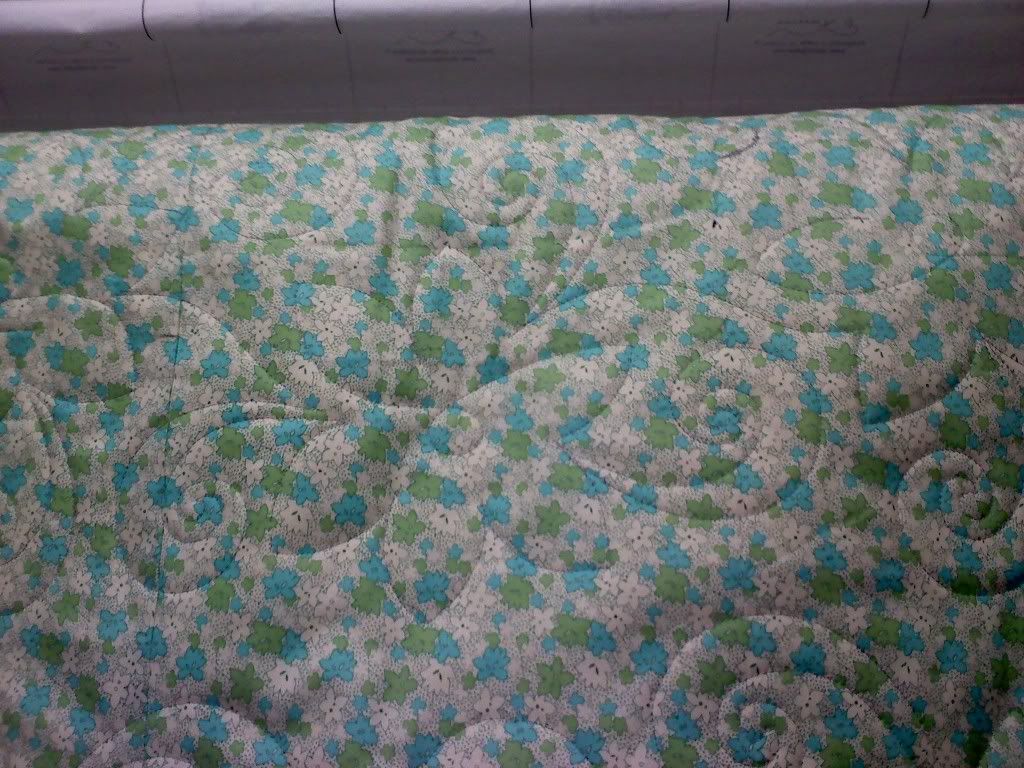 It is called Whoopsy Daisy. I really like it. It was fun to do. I used a silver grey thread on the back so it would stand out a little more and I am happy with the results.
Okay, my soup is gone and this post is done!
ETA: Linking up with Confessions of Fabric Adict.
Whoop Whoop
Happy Stitchin'!