Yesterday I started a
Jelly Roll 1600 Quilt
. I have no need for this. My husband asked me, "Who is that for?" Hmmm....no plan. Just needed a break from the intense projects and this looked fun and simple. When I got up today - I am working nights this weekend - I went straight to my sewing room. In less than 30 minutes I was finished.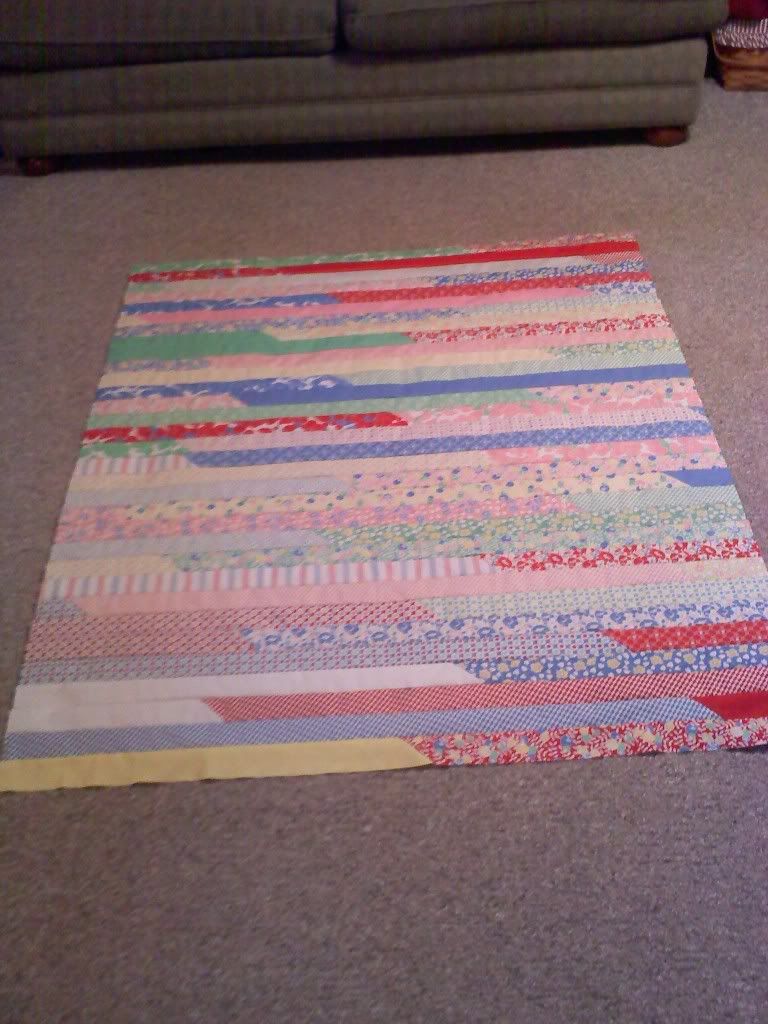 Isn't it pretty? But it seems unbalanced to me. I didn't like that all the pastels ended up clumped together in the middle. I decided the solution would be some big happy flowers.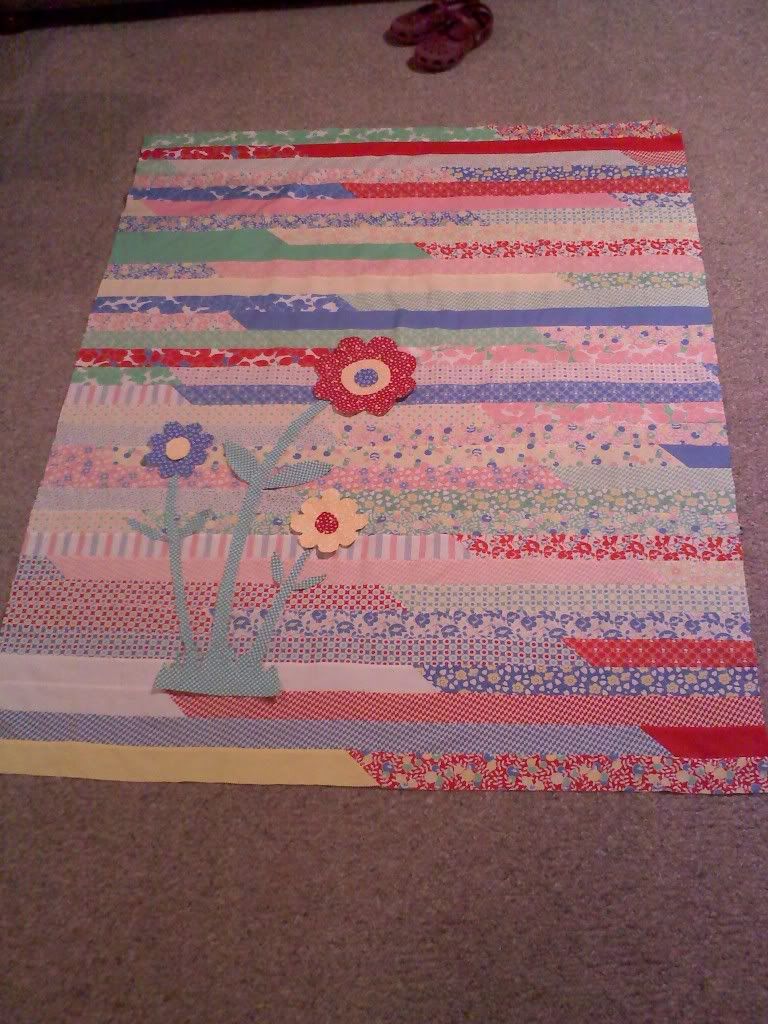 I happily sent off a picture to my sister and my aunt asking what they thought. I don't think they were as delighted as me.
So, I tried moving the flowers to the other end. I apologize for the poor picture quality. Didn't realize it at the time. I will try to replace it tomorrow.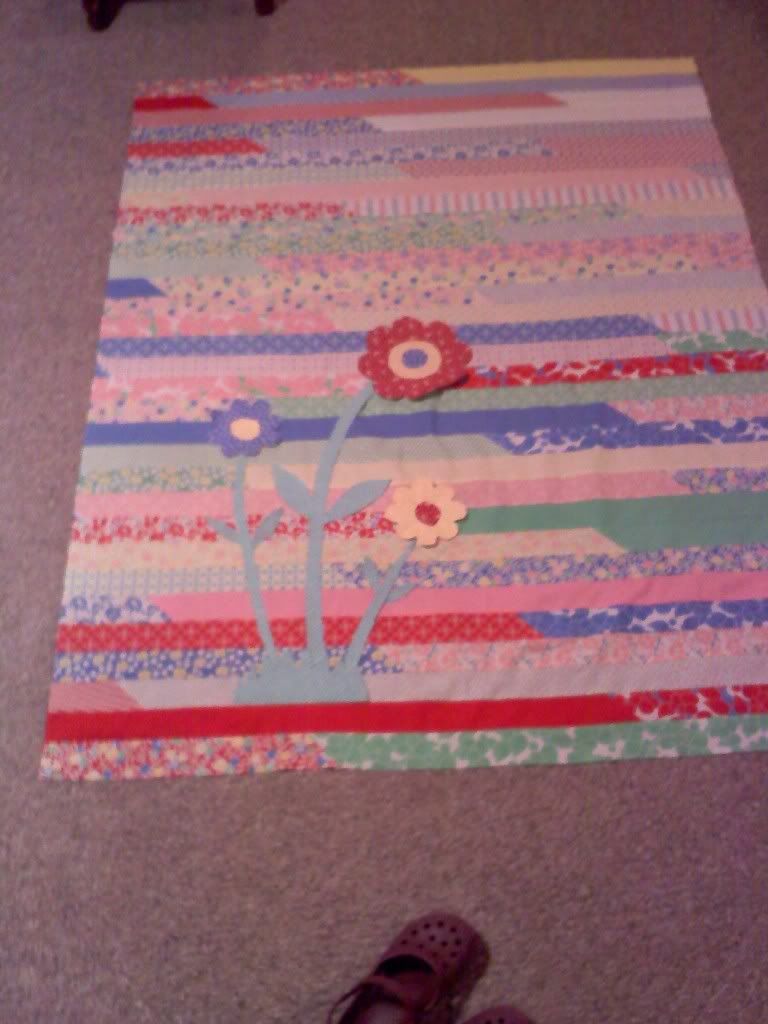 I think I like the first option best because it fills in the spot where all the pastels are. I plan to put a blue border on that is a blue polkadot on a lighter blue background. The binding is bright red gingham.
If you are reading this PLEASE leave me an opinion. I am going to link up this unfinished item to
Sew Darn Crafty Party
in hopes it will get some traffic and I can get some opinions. What do you think?
Keep Stitchin'!
Mary