Hello, all! It has been a little slower than I planned on the sewing front. But I finally got the blocks for Sarah's quilt completed. I auditioned several layouts and tried them out on her and my son via text messages. I have to say that all the constant contact annoys me sometimes but others it is great. I don't have to guess. I know which she likes best!
I apologize for the quality of the pictures but my only option was laying them out on my living room floor. I live in a log home and other than a few minutes in the morning when the sunlight hits the sky light just right, the lighting is poor at best.
This one is called Zig Zag and is actually my favorite.
This is called Fields and Furrows and is what I thought I would like best.
This one was called Sevens. It really isn't bad but I like having a secondary design.
The winner is.....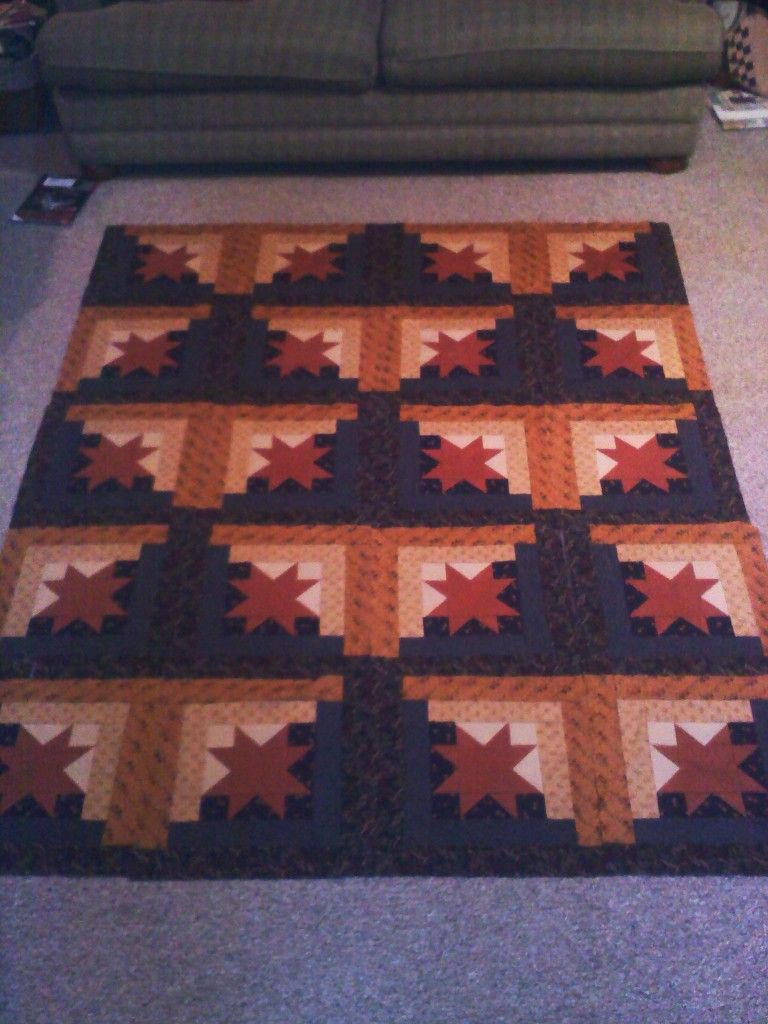 This is called Mountains. The kids both like this best. If it looks different than the others it is because this is a cell phone picture. I realized after the fact that I had changed arrangements without a picture of this one. So....the cell phone pic.
The fabric is the Cattails and Clovers collection by Kansas Troubles from last fall/winter. I have three borders to add and have changed my mind about what I am using. Fortunately, I really like the fabric and can use what I have already bought for another project. So, it is off to the quilt shop tomorrow (darn my luck!) to find the correct borders. I think I know what I want now that I have seen it all together. Wish me luck!
So, which did you like best? Please let me know. I think I may make another of these at some point but right now I have to move on to baby stuff and a Christmas gift.
Linking up to Freshly Pieced for
WIP Wednesday
.
Keep Stitchin'!
Mary