Scroll to the bottom for the cake recipe, please!
ETA: I am linking up with My Repurposed Life....8/25/12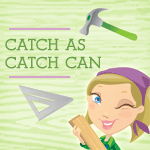 I may never have to leave the house again. I can get antiques on eBay. I can order most of my sewing supplies at various websites and now there is Pinterest to give me ideas. Because I don't have enough already.
Earlier this summer I saw a
coat rack
on Pinterest that was made from old insulators. It gave me an idea. I had always loved those old insulators and I thought it would make a great towel rack. I needed one in my upstairs bathroom, aka: The Boys' Bathroom.
I thought we had several in one of the barns. I was sort of right. We HAD several. My FIL gave them away. We did still have telegraph insulators. Driving home from my son's one day my husband spied some of the electrical insulators at a
junk
antique store on the side of the road. That man has a heck of an eye. I was going 60 mph when he hollered. We turned around and bought four.
I wanted a shelf above them and after trying to hang towels on them we found the smaller telegraph insulators worked better.
I still liked the blue green of the electrical insulators. So, we used one in the center. I love how it turned out!
This wood was from a tree on our property. I am not sure if my husband sawed this one or if it was so close to the house we had a tree trimmer do it. It was milled on our property, too. We are so friggin' green I expect a Nobel Prize at any minute.
Hubby was reluctant to use these boards because of the bug holes in them but I felt it added character.
So, it started with Pinterest but we added our own touch. Still gathering
junk
antique items to put on the shelf. Fortunately for me it is high enough I can't see that it needs dusted. So a
few
dust collectors are okay.
One of my other Pinterest finds was a recipe for a
Buttermilk Skillet Cake with Praline Topping.
That is what I started with. This is what I ended with.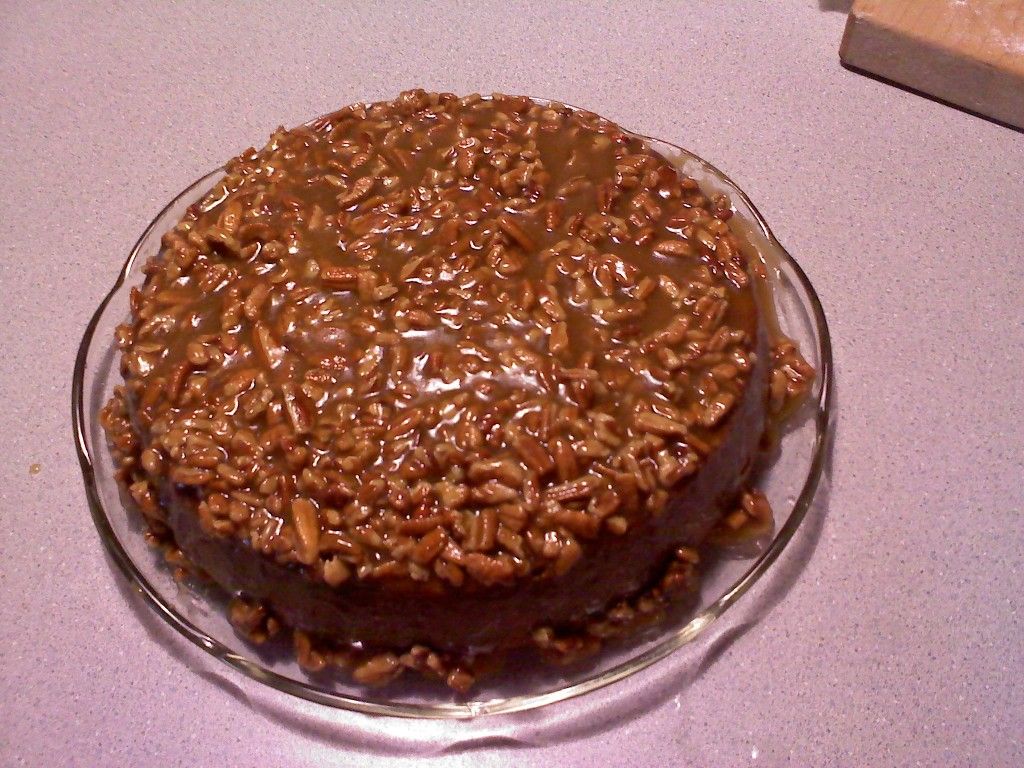 It was good. VERY good. I tweaked the recipe slightly. The main changes I made were using maple flavoring instead of vanilla in the cake and using powdered buttermilk. I just added it to my dry ingredients and the water where the recipe said milk. I also baked it in a 10 inch iron skillet. Worked perfect! So, I called my new version a Maple Buttermilk Praline Cake.
INGREDIENTS
1 1/2 cups all purpose flour

3/4 tsp baking powder

1/4 tsp baking soda

3/4 tsp salt

6 TB butter, at room temperature

1 cup granulated sugar

1 large egg

1 large egg yolk

1 teaspoon vanilla extract

1 teaspoon maple flavoring

3/4 buttermilk or 3 Tablespoons dry buttermilk and 3/4 cup water




Praline Topping:

3/4 cup packed brown sugar

1/2 cup unsalted butter

1/4 cup heavy cream

good pinch of salt

1 tsp vanilla extract

1 cup coarsely chopped pecans (or walnuts if that's your thing)
DIRECTIONS
Preheat your oven to 375' F. Grease and flour an 10" over safe (ie: cast iron) skillet, along the bottom and up the sides.

In a medium bowl whisk together the flour, dry buttermilk, baking powder, baking soda and salt. Set aside.

In another medium bowl, with a stand or hand mixer, cream together the granulated sugar and butter until fully incorporated, about 3 minutes. Use the full three minutes. It really makes a difference.

Add the egg and yolk, one at a time, beating for 1 minute between the two.

Beat in the vanilla and maple flavoring.

Now....with the mixer on low, add half of the flour. Beat until incorporated. Add the buttermilk (or water if using dried buttermilk), and beat again until incorporated. Finally, beat in the remaining flour until almost fully incorporated. Stop beating and continue with a spatula to fully incorporate the flour.

Pour / spoon the batter into your prepared pan.

Smooth the batter in the pan evenly. (Put a pan on the bottom rack. Just in case.) Bake for 35 minutes until a toothpick inserted in the center comes out clean.

While the cake is baking, make the praline topping: Combine the brown sugar, butter, cream and salt in a medium saucepan. Bring to a soft boil and let boil for 3 minutes. Mine was a little grainy so I think I will cook for 3:30 next time. It may tend to froth. If it does just stir it down.

After 3 1/2 minutes, remove from heat and stir in the vanilla and nuts. Allow to set for about 20 minutes to thicken up a bit.

Once the cake is out of the oven you can add the praline topping in the skillet or remove the cake, and while it's still warm pour the praline over the whole thing. Either way be sure to add the topping while the cake is warm.
Enjoy!!!
Okay, finishing this post. Linking up with Nicole at
All the Small Stuff
. Probably link more later.
Keep stirrin'!!
Mary