I am still working nights. Yesterday when I got up I managed to do a little cutting. Today I did some placement.
Here is the story.
I have observed on a couple of different occasions a crazy quilt type jacket in pastels at The Stitching Post in Washington, Indiana. As the years have passed I have found more interest in using my decorative stitches on the various machines and love this idea for that. I made up my mind I would make one to wear when I fly to the quilting retreat.... next week!
I have hundreds of patterns and was sure I would find one that would work. I did but it was not for the size I am now! That is fine. I have enlarged and reduced patterns for years. I wanted to use poly batting for it so that it didn't distort with washing. When I went to Rilleda's to get the fabric I need to finish various UFOs she showed me a beautiful poly batting from Quilter's Dream that felt like cotton. I loved it.
She also showed me the new Fig Trees collection, California Girls. I will be honest that I generally am not a fan of this designer. This time she has added a blue to her collection and that makes all the difference for me. I was going to link to the collection but you can see it all in a picture below. I bought a layer cake.
Today I finished cutting the batting and forced myself to randomly cut the fabric. That is nearly impossible for me. It offends my CDO.
I began to put the fabric on the batting. I was using a spray adhesive. I discovered that I can't pick it back up off the batting very easily and that is good because it keeps me from rearranging for "perfect".
Here is how I started.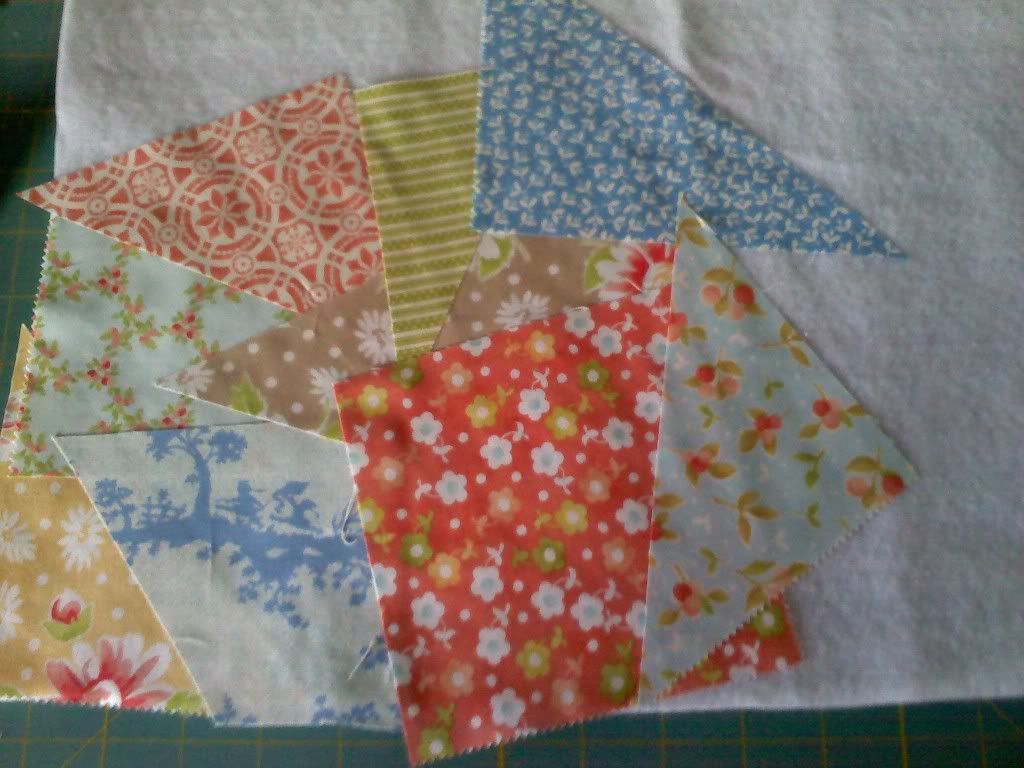 I found myself lining the straight edges up parallel/perpendicular with the pattern edges. I made myself start working all over the piece.
This is how it ended.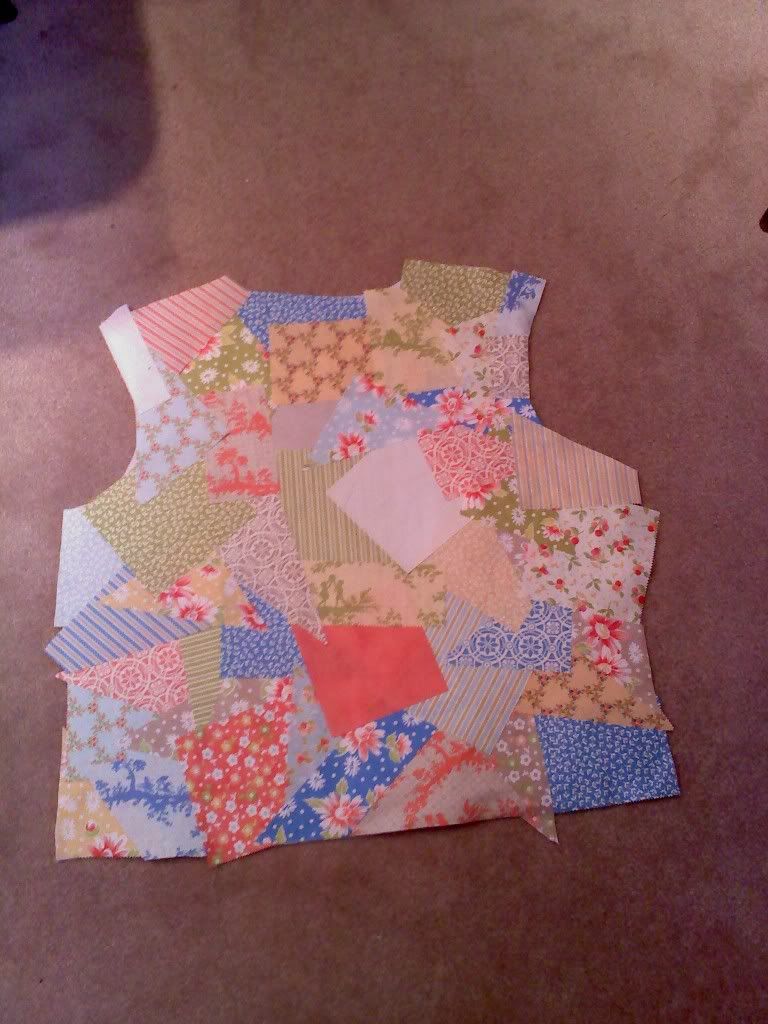 I think I like it. The color in the picture isn't completely true. The peaches seem very orangy.
Once again, my design is on my floor. I have to do the rest of the pieces and start sewing. I am seriously doubting I will get it done before Texas but I am going to try.
Going to link up with Patchwork Times for her
Design Wall Monday
.
Hop on over there and see what everyone is doing. It will inspire you!
Keep Stitchin'!
Mary