Hi, all! Ever see that Monty Python movie, The Holy Grail? My husband and sons love that. Lines from it are constantly repeated at our house. So....I'm not dead yet. Just had a terribly busy month and then it has rained forever here. That means my phone line is too noisy for my computer to connect to the internet.
But I am back now. I have two smaller items to post for Friday. One involves my husband. He got in his head to make nice Euchre counters for our sons for Christmas and to send to some friends. I said I would make bags to hold them, a deck of cards and the coasters. Everyone drinks something while they play cards, right?
My husband did an outstanding job on his part.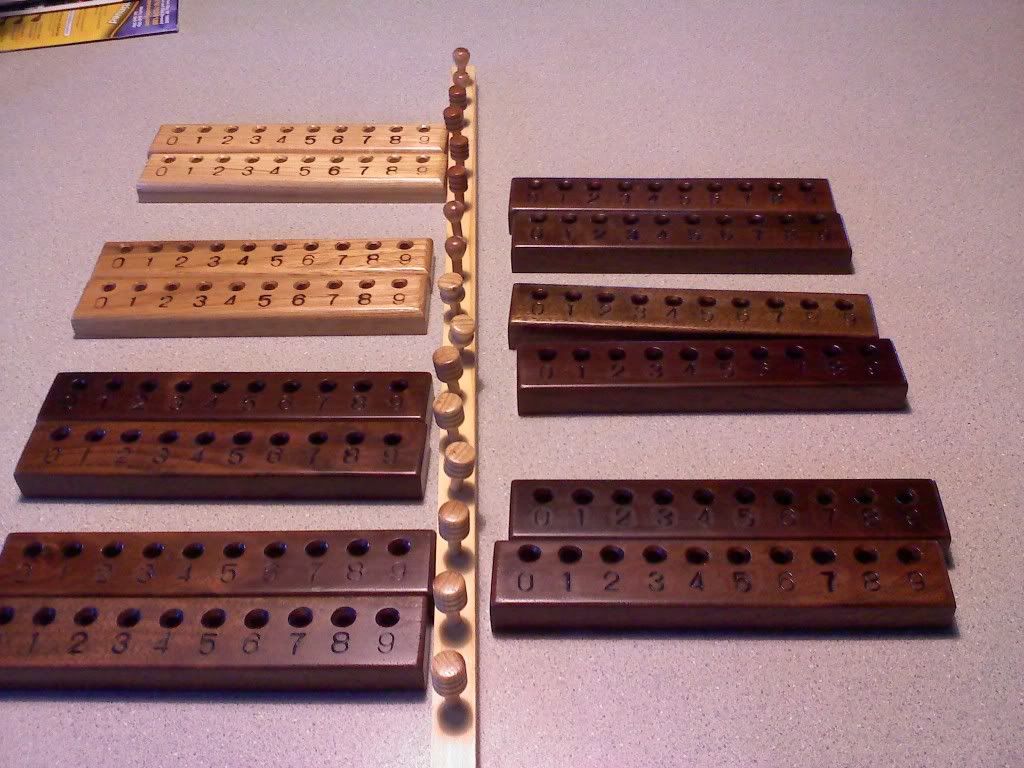 The pegs are hand turned on his lathe, too. He burnt each number in individually with metal stamps he heated on the stove burner. I have always been partial to walnut but those hickory sets are beautiful - I ended up with one!
Here is my part in progress: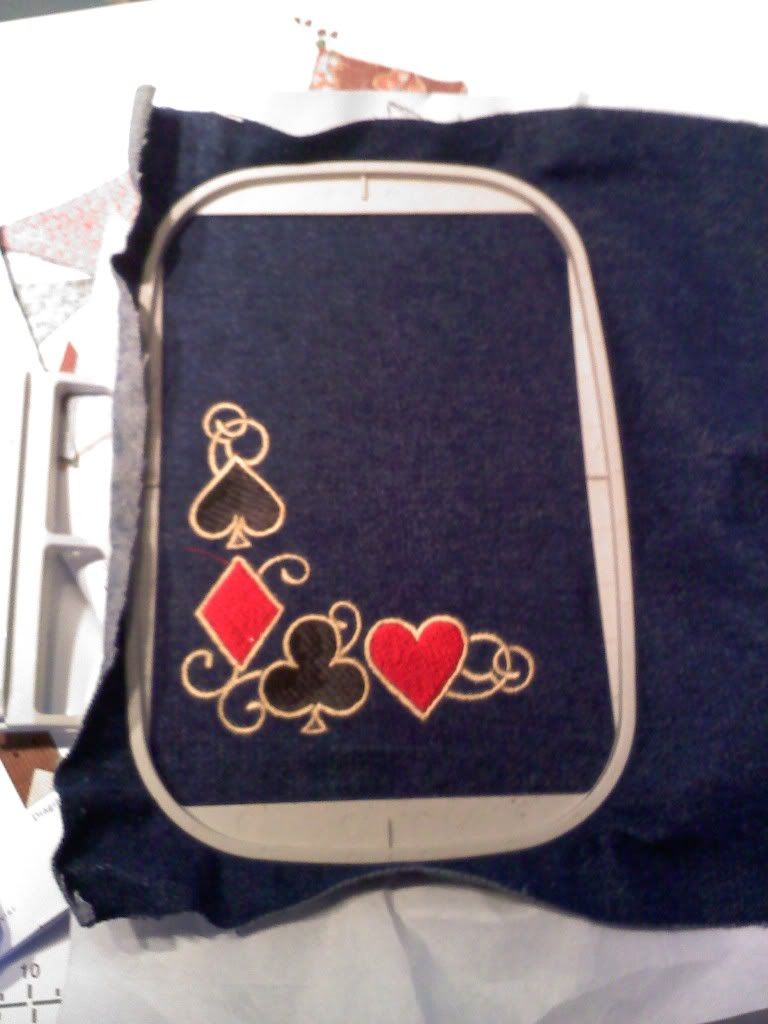 And, here is the finished set.
Sorry the picture isn't better. But I think they turned out nice. The last one was delivered yesterday.
Here is my other finish that I brought to work with me tonight.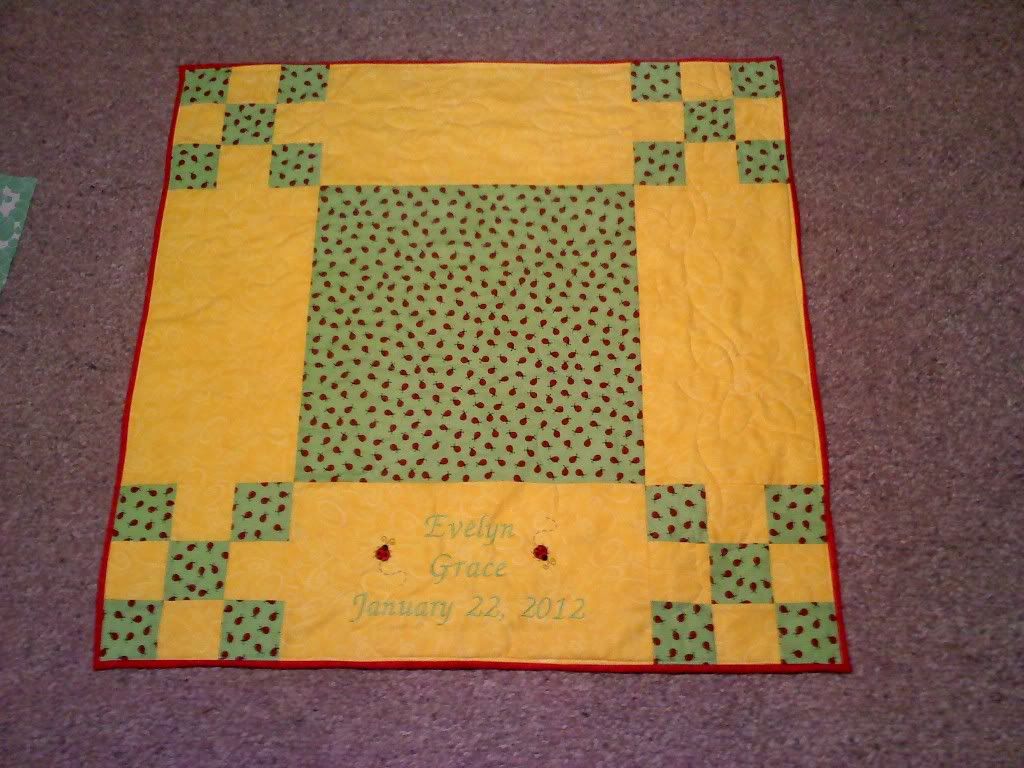 One of the maintenance men has a new granddaughter. He asked me to make her a quilt. Mom wanted lady bugs, green and yellow - no pink or purple!
This is close up of the name block. I added lady bugs.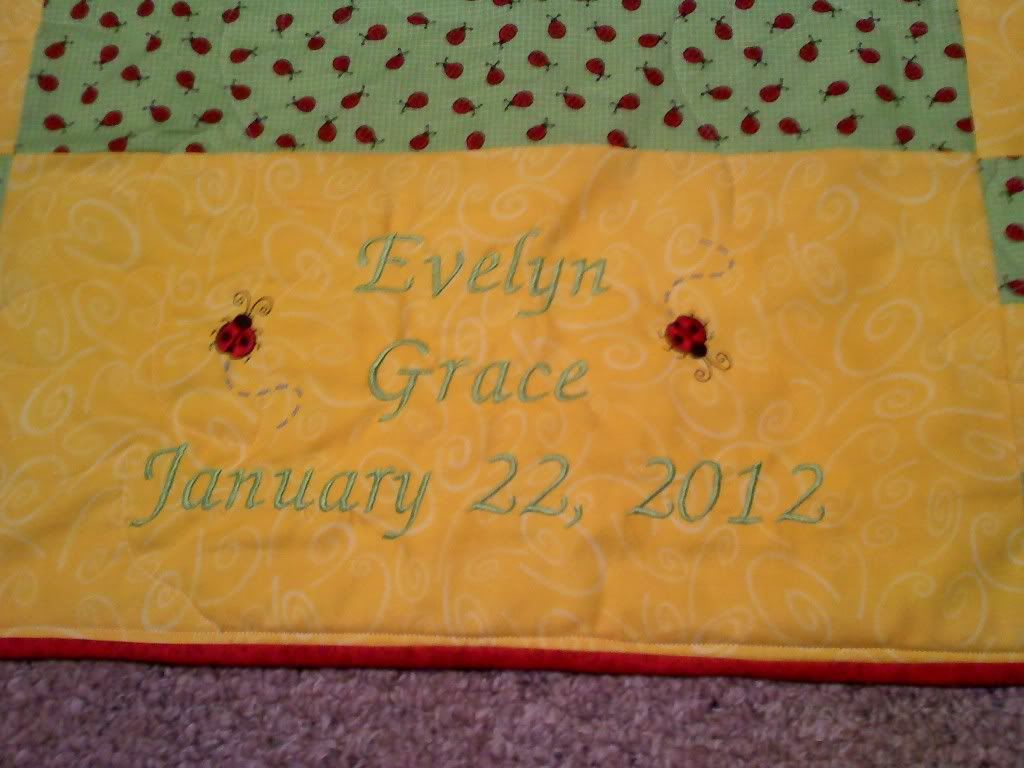 And here is a picture of the fabric on the back. I just love this simple little quilt. I think babies need bright colors. I used a pattern called Whoopsy Daisy to quilt it but left out all the swirls and did not quilt over the embroidery. It is a soft, cuddly quilt with this fun flannel on the back.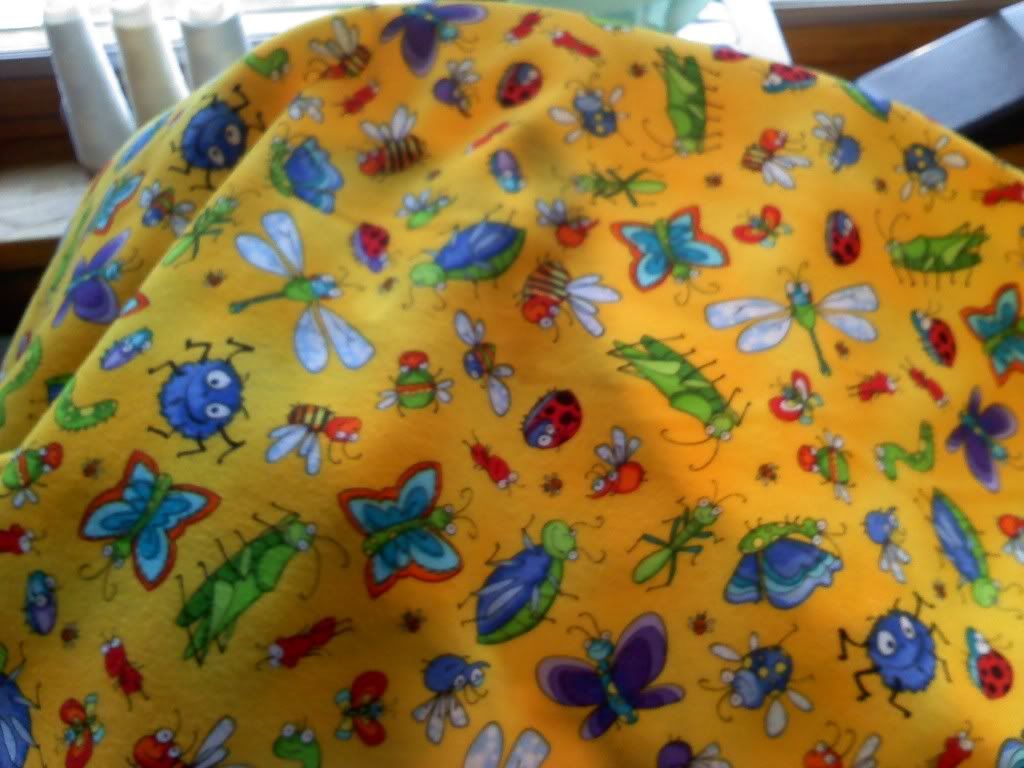 I hope you enjoyed my finishes. I have so many more to post about. I have been busy but that is enough for tonight.
I am linking up to
Amanda Jean
for Finish it up Friday.
Edited to add: It is now Sunday and I have linked the post to
Sew Darn Crafty linking party
over at Sew Many Ways.
Keep Stitchin'!
Mary